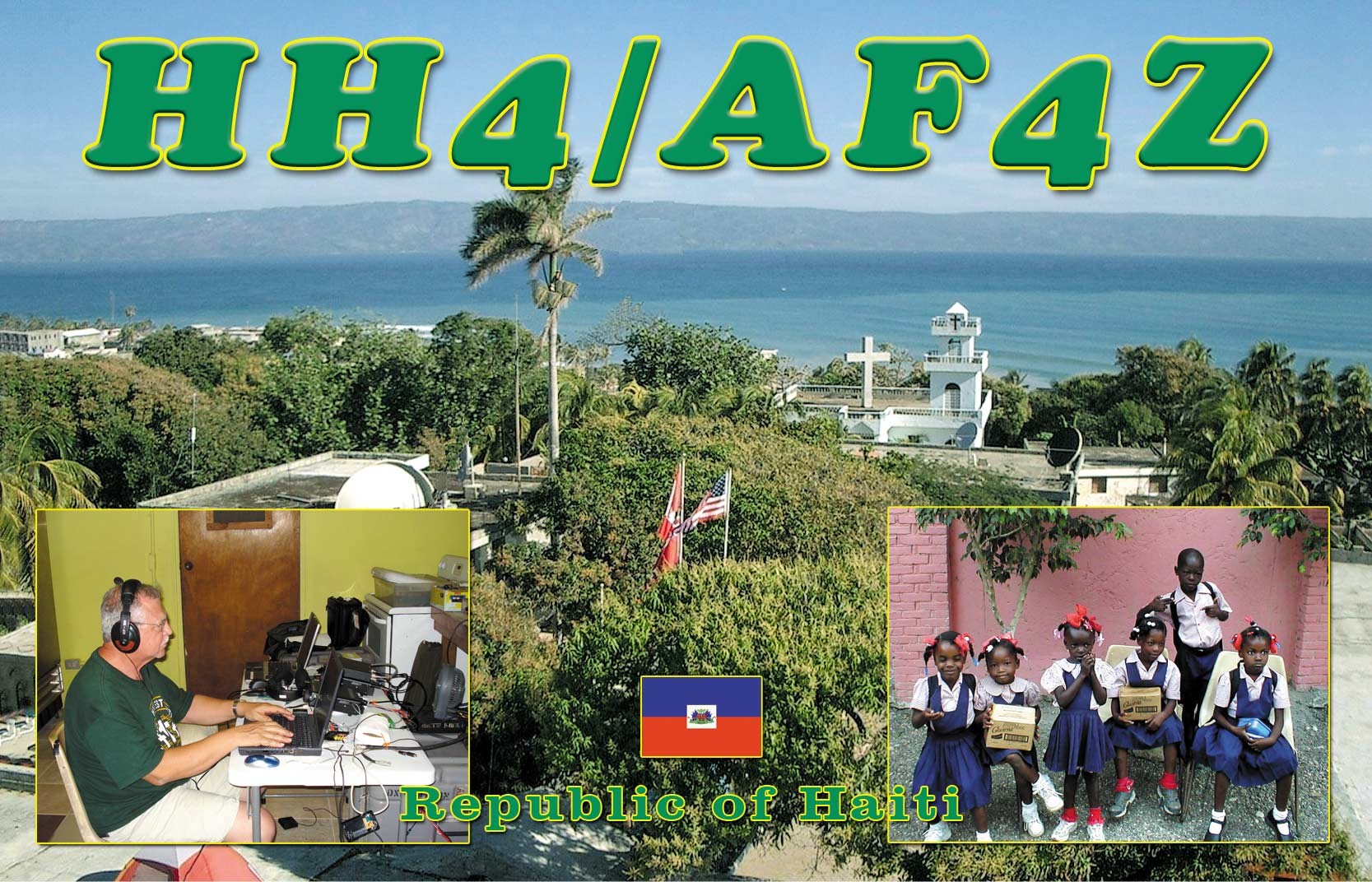 Republic of Haiti Operation 2011
HH4/AF4Z and HH4/K4QD operated from HAITI from Feb 18th to March 5th 2011 as time permitted. Operating was on CW, SSB and RTTY on 80 - 10 meters.  
QSL Cards for HH4/AF4Z can be obtained DIRECT or via LOTW. QSL Cards for Jan (HH4/K4QD) is via LOTW or his home call.
Be sure to include SASE and money to cover increased cost of return postage or IRCs.
Send Direct QSL cards to:
Don Winn
HH4/AF4Z
1882 Barkley Avenue
Melbourne, FL  32935-3934
USA
Trip 2009